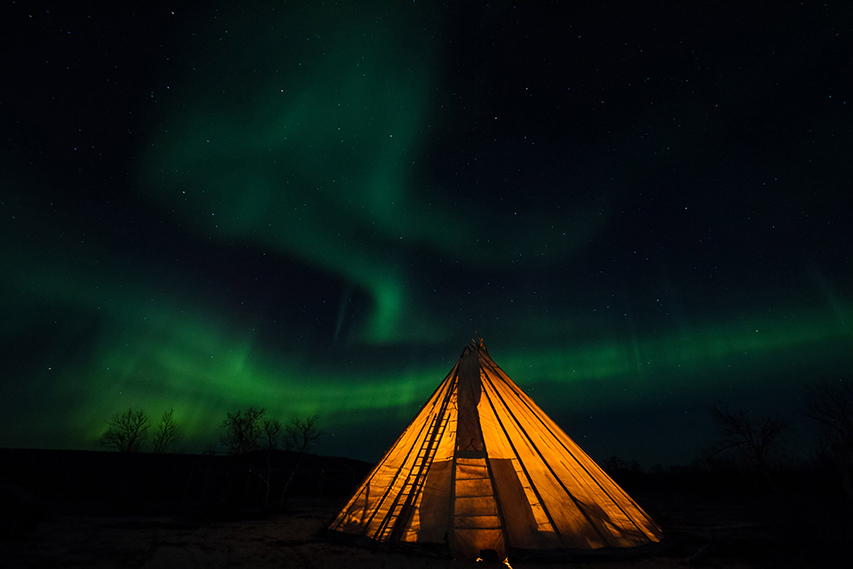 Overview
Availability: 01. December to 30. March
Minimum person: 6
Maximum: 40
Estimated time for the adventure is 5 hours. ½ hour to get changed in to correct attire.
Alternative 1: Snow Mobile with 2 and 2 persons 2550,- NOK. For single drive is an additional 1100,- NOK
Alternative 2: Snow mobile with sled (6 persons per sled) 2200,- NOK
Clothes are included.
The guests need their own camera equipment if they wish to take pictures of the Northern Lights
Optional Extra
375 NOK for Sami food and warm and cold beverages